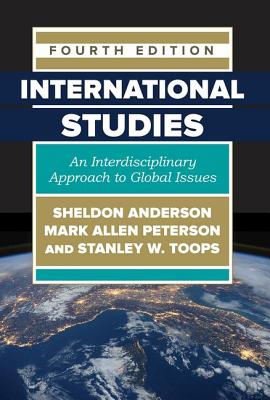 International Studies (Paperback)
An Interdisciplinary Approach to Global Issues
Westview Press, 9780813350493, 512pp.
Publication Date: July 18, 2017
Description
This core text is the first to provide a much-needed interdisciplinary approach to international studies. Emphasizing the interconnected nature of history, geography, anthropology, economics, and political science, International Studies details the methodologies and subject matter of each discipline then applies these discipline lenses to seven regions: Europe; East Asia and the Pacific; South and Central Asia; sub-Saharan Africa; the Middle East and North Africa; Latin America; and North America. This disciplinary and regional combination provides an indispensable, cohesive framework for understanding global issues.
The fully updated fourth edition includes four new global issues chapters: The Refugee Crisis in Europe; The Syrian Civil War and the Rise of the Islamic State; Global Climate Change; and The Globalization of Modern Sports.
About the Author
Sheldon Anderson is professor of history at Miami University. He is the author of five books: The Politics and Culture of Modern Sports, Condemned to Repeat It, A Cold War in the Soviet Bloc, A Dollar to Poland Is a Dollar to Russia, and the forthcoming The Forgotten Legacy of Stella Walsh. Mark Allen Peterson is professor of anthropology and international studies at Miami University. He is the author of Connected in Cairo and Anthropology and Mass Communications. Stanley W. Toops is associate professor of geography and international studies at Miami University. He is coauthor of The Routledge Atlas of Central Eurasian Affairs and co-editor of Understanding Contemporary China.
Advertisement