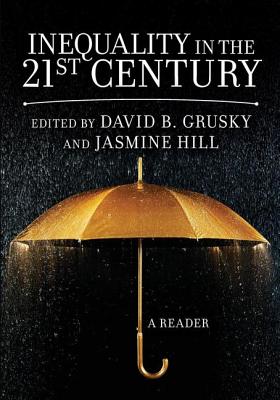 Inequality in the 21st Century (Paperback)
A Reader
Routledge, 9780813350646, 506pp.
Publication Date: March 16, 2017
Other Editions of This Title:
Hardcover (5/7/2019)
* Individual store prices may vary.
Description
This book provides selections from the seminal works of Karl Marx, Max Weber, W.E.B. Du Bois, and Charlotte Perkins Gilman that reveal some of the reasons why class, race, and gender inequalities have proven very adaptive and can flourish even today in the 21st century.
About the Author
David B. Grusky is Barbara Kimball Browning Professor in the Humanities and Sciences, professor of sociology at Stanford University, and director of the Stanford Center on Poverty and Inequality. His recent books include Occupy the Future, The New Gilded Age, The Great Recession, The Inequality Reader, Social Stratification, The Inequality Puzzle, The Declining Significance of Gender?, and Occupational Ghettos. Jasmine Hill is a Ph.D. student at Stanford University with interests in African American identity, race relations, social mobility, and the sociology of the family.