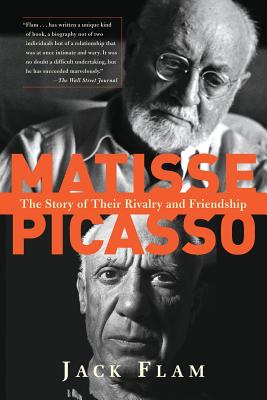 Matisse and Picasso (Paperback)
The Story of Their Rivalry and Friendship
Basic Books, 9780813390468, 296pp.
Publication Date: May 5, 2004
* Individual store prices may vary.
Description
Matisse and Picasso achieved extraordinary prominence during their lifetimes. They have become cultural icons, standing not only for different kinds of art but also for different ways of living. Matisse, known for his restraint and intense sense of privacy, for his decorum and discretion, created an art that transcended daily life and conveyed a sensuality that inhabited an abstract and ethereal realm of being. In contrast, Picasso became the exemplar of intense emotionality, of theatricality, of art as a kind of autobiographical confession that was often charged with violence and explosive eroticism. In Matisse and Picasso, Jack Flam explores the compelling, competitive, parallel lives of these two artists and their very different attitudes toward the idea of artistic greatness, toward the women they loved, and ultimately toward their confrontations with death.
About the Author
Jack Flam is Distinguished Professor of Art and Art History at Brooklyn College and the Graduate Center of the City University of New York. He has written extensively on nineteenth- and twentieth-century European and American art and his books include Matisse on Art, Matisse: the Man and His Art, 1869-1918, and Les peintures de Picasso: Un théâtre mental. He lectures internationally and has been the recipient of a Guggenheim Fellowship and a Senior Fellowship from the National Endowment for the Humanities.