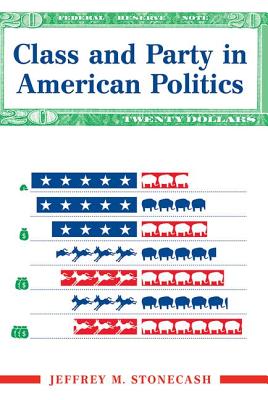 Class And Party In American Politics (Transforming American Politics) (Paperback)
Routledge, 9780813397566, 175pp.
Publication Date: June 2, 2000
Other Editions of This Title:
Hardcover (4/30/2019)
* Individual store prices may vary.
Description
This single volume work examines whether class political divisions have increased or decreased over time in America. Most studies have concluded that class differences have declined, and that Democrats have alienated their electoral base--the working class. However, counter to these scholarly and pundit mainstream, in Class and Party in American Politics Jeffrey M. Stonecash shows that the less affluent now give higher levels of support to the Democrats (and lower levels to the Republicans) than in the 1950s and 1960s.Class and Party in American Politics is clear, concise, and firmly grounded on electoral and voter survey data from 1952 to 1996. This text will be profoundly useful for Campaign 2000 courses, among others as well, and it most likely will not become dated in the future. It was named a Choice Outstanding Academic Book of 2001.
About the Author
Jeff Stonecash is professor and chair of the Department of Political Science at Syracuse University's Maxwell School. He is the author of Diverging Parties and Class and Party in American Politics.