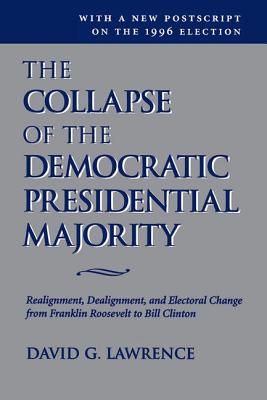 The Collapse of the Democratic Presidential Majority (Paperback)
Realignment, Dealignment, and Electoral Change from Franklin Roosevelt to Bill Clinton (Transforming American Politics)
Routledge, 9780813399812, 240pp.
Publication Date: August 29, 1997
Other Editions of This Title:
Hardcover (9/13/2019)
* Individual store prices may vary.
Description
American electoral politics since World War II stubbornly refuse to fit the theories of political scientists. The long collapse of the Democratic presidential majority does not look much like the classic realignments of the past: The Republicans made no corresponding gains in sub-presidential elections and never won the loyalty of a majority of the electorate in terms of party identification. And yet, the period shows a stability of Republican dominance quite at odds with the volatility and unpredictability central to the competing theory of dealignment.The Collapse of the Democratic Presidential Majority makes sense of the last half century of American presidential elections as part of a transition from a world in which realignment was still possible to a dealigned political universe. The book combines analysis of presidential elections in the postwar world with theories of electoral change?showing how Reagan bridged the eras of re- and dealignment and why Clinton was elected despite the postwar trend.
About the Author
David G. Lawrence is professor of political science at Fordham University and studies voting and elections, public opinion, and political participation.