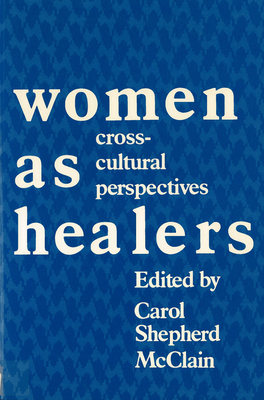 Women as Healers (Paperback)
Cross-Cultural Perspectives
Rutgers University Press, 9780813513706, 272pp.
Publication Date: May 1, 1989
Other Editions of This Title:
Hardcover (12/31/1989)
* Individual store prices may vary.
Description
In Women as Healers, thirteen contributors explore the intersection of feminist anthropology and medical anthropology in eleven case studies of women in traditional and emergent healing roles in diverse parts of the world. In a spectrum of healing roles ranging from family healers to shamans, diviner-mediums, and midwives, women throughout the world pursue strategic ends through healing, manipulate cultural images to effect cures and explain misfortune, and shape and are shaped by the social and political contexts in which they work. In an introductory chapter, Carol Shepherd McClain traces the evolution of ideas in medical anthropology and in the anthropology of women that have both constrained and expanded our understanding of the significance of gender to healing-one of the most fundamental and universal of human activities.
The contributors include Carol Shepherd McClain, Ruthbeth Finerman, Carolyn Nordstrom, Carole H. Browner, William Wedenoja, Marjery Foz, Barbara Kerewsky-Halpern, Laurel Kendall, Merrill  Signer, Roberto Garcia, Edward C. Green, Carolyn Sargent, and Margaret Reid.
About the Author
Carol Shepherd McClain is affiliated with the MedicalAnthropology Program at the University of California, San Francisco.