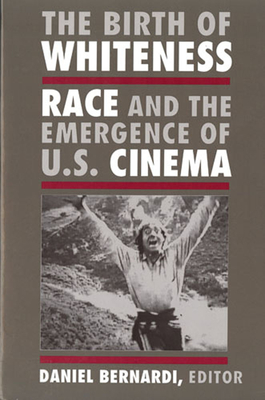 The Birth of Whiteness (Paperback)
Race and the Emergence of United States Cinema
Rutgers University Press, 9780813522760, 392pp.
Publication Date: July 1, 1996
* Individual store prices may vary.
Description
As indelible components of the history of the United States, race and racism have permeated nearly all aspects of life: cultural, economic, political, and social.  In this first anthology on race in early cinema, fourteen scholars examine the origins,  dynamics, and ramifications of racism and Eurocentrism and the resistance to both during the early years of American motion pictures. Any discussion of racial themes and practices in any arena inevitably begins with the definition of race. Is race an innate and biologically determined "essence" or is it a culturally constructed category? Is the question irrelevant?  Perhaps race exists as an ever-changing historical and social formation that, regardless of any standard definition, involves exploitation, degradation, and struggle. In his introduction, Daniel Bernardi writes that "early cinema has been a clear partner in the hegemonic struggle over the meaning of race" and that it was steadfastly aligned with a Eurocentric world view at the expense of those who didn't count as white.
The contributors to this work tackle these problems and address such subjects as biological determinism, miscegenation, Manifest Destiny, assimilation, and nativism and their impact on early cinema. Analyses of The Birth of a Nation, Romona, Nanook of the North and Madame Butterfly and the directorial styles of D. W. Griffith, Oscar Micheaux, and Edwin Porter are included in the volume.
or
Not Currently Available for Direct Purchase