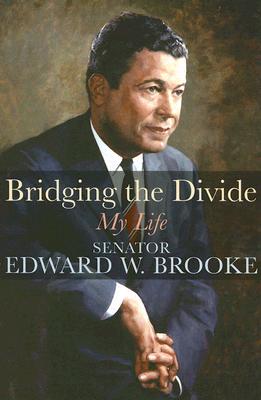 Bridging the Divide
My Life
Hardcover

* Individual store prices may vary.
Description
President Lyndon Johnson never understood it. Neither did President Richard Nixon. How could a black man, a Republican no less, be elected to the United States Senate from liberal, Democratic Massachusetts-a state with an African American population of only 2 percent?
The mystery of Senator Edward Brooke's meteoric rise from Boston lawyer to Massachusetts attorney general to the first popularly elected African American U.S. senator with some of the highest favorable ratings of any Massachusetts politician confounded many of the best political minds of the day. After winning a name for himself as the first black man to be elected a state's attorney general, as a crime fighter, and as the organizer of the Boston Strangler Task Force, this articulate and charismatic man burst on the national scene in 1966 when he ran for the Senate.
In two terms in the Senate during some of the most racially tormented years of the twentieth century, Brooke, through tact, personality, charm, and determination, became a highly regarded member of "the most exclusive club in the world." The only African American senator ever to be elected to a second term, Brooke established a reputation for independent thinking and challenged the powerbrokers and presidents of the day in defense of the poor and disenfranchised.
In this autobiography, Brooke details the challenges that confronted African American men of his generation and reveals his desire to be measured not as a black man in a white society but as an individual in a multiracial society. Chided by some in the white community as being "too black to be white" and in the black community as "too white to be black," Brooke sought only to represent the people of Massachusetts and the national interest.
His story encompasses the turbulent post-World War II years, from the gains of the civil rights movement, through the riotous 1960s, to the dark days of Watergate, with stories of his relationships with the Kennedys, Martin Luther King Jr., Lyndon Johnson, Richard Nixon, Henry Kissinger, Colin Powell, and future senator Hillary Clinton. Brooke also speaks candidly of his personal struggles, including his bitter divorce from his first wife and, most recently, his fight against cancer.
A dramatic, compelling, and inspirational account, Brooke's life story demonstrates the triumph of the human spirit, offering lessons about politics, life, reconciliation, and love.
Rutgers University Press, 9780813539058, 352pp.
Publication Date: November 9, 2006
About the Author
Edward W. Brooke was born in Washington, D.C., in 1919. He attended Howard University and Boston University's School of Law. After serving as an officer in the U.S. Army in Europe during World War II, he returned home to a successful career in politics, eventually becoming the Republican senator from Massachusetts from 1967 to 1979. He was awarded the Presidential Medal of Freedom in 2004. The father of two daughters and a son, he currently divides his time between his homes in Miami and St. Martin, where he lives with his wife, Anne.
or
Not Currently Available for Direct Purchase