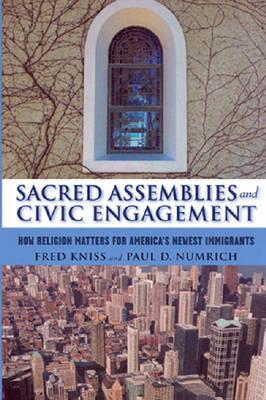 Sacred Assemblies and Civic Engagement: How Religion Matters for America's Newest Immigrants (Paperback)
How Religion Matters for America's Newest Immigrants
Rutgers University Press, 9780813541716, 271pp.
Publication Date: July 11, 2007
Description
Immigration to the United States has been a major source of population growth and cultural change throughout much of America's history. Currently, about 40 percent of the nation's annual population growth comes from the influx of foreign-born individuals and their children. As these new voices enter America's public conversations, they bring with them a new understanding of Buddhism, Hinduism, Islam, Judaism, and Christianity to a society that has been marked by religious variety. Sacred Assemblies and Civic Engagement takes an in-depth look at one particular urban area--the Chicago metropolitan region--and examines how religion affects the civic engagement of the nation's newest residents. Chapters focus on important religious factors, including sectarianism, moral authority, and moral projects; on several areas of social life, including economics, education, marriage, and language, where religion impacts civic engagement; and on how notions of citizenship and community are influenced by sacred assemblies.
Advertisement