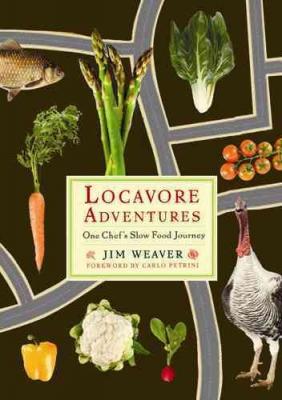 Locavore Adventures: One Chef's Slow Food Journey (Paperback)
One Chef's Slow Food Journey
Rivergate Books, 9780813551708, 240pp.
Publication Date: February 15, 2012
Description
America's fast food culture reflects not only what we eat--foods that are processed and packaged for convenience--but also how we eat--munching as we multitask and not really tasting the super-sized meals we ingest. But in recent years, a more thoughtful philosophy about food has emerged. Developed in Italy, where fresh ingredients and artisanal techniques are prized, the Slow Food movement has rapidly gained a following in North America. The skeptics among us might wonder if it is possible truly to enjoy a Slow Food lifestyle--one based around local, seasonal ingredients--in our fast-paced world.
In Locavore Adventures, acclaimed New Jersey chef and restaurateur Jim Weaver shares his personal story of how he came to solve this problem--building a local slow food culture that is ecologically responsible and also yields delicious results. Weaver tells of his odyssey founding the Central New Jersey chapter of Slow Food, connecting local farmers, food producers, and chefs with the public to forge communities that value the region's unique bounty. More than forty recipes throughout the book, from Hot Smoked Brook Trout with Asparagus Puree and Pickled Cippollini Onions to Zuppa di Mozzarella, will inspire readers to be creative in their own kitchens. Locavore Adventures is a thoughtful memoir about growing a sustainable food culture and a guide to slowing down, savoring locally grown food, and celebrating life.
About the Author
JIM WEAVER is chef and owner of Tre Piani Restaurant in Princeton, New Jersey, one of the best-known Italian restaurants in the state. The co-founder of Slow Food Central New Jersey, Jim has run some of the top professional kitchens in New Jersey and has also worked in Italy and the Caribbean. He recently served on the board of directors for the New Jersey Restaurant Association and is affiliated with countless professional organizations and charity events.
Advertisement