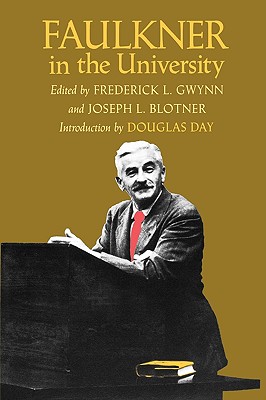 Faulkner in the University, Introduction by Douglas Day (Paperback)
University of Virginia Press, 9780813916125, 294pp.
Publication Date: March 1, 1995
* Individual store prices may vary.
Description
In 1957 and 1958 William Faulkner was Writer-in-Residence at the University of Virginia. During that time he held thirty-seven conferences and answered two thousand questions on a wide range of concerns, from exegetic problems in his novels to the role of writer in modern society. Almost every word was recorded on tape, and the result is the classic Faulkner in the University, originally published in 1959 and now available for the first time a paperback edition.
The material collected here offers testimony to some fascinating exchanges between the author and his public and makes up one of the few sourcebooks available on Faulkner's personal views.