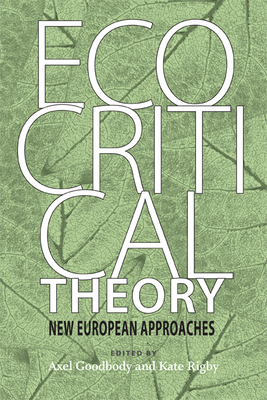 Ecocritical Theory: New European Approaches (Paperback)
New European Approaches
University of Virginia Press, 9780813931487, 322pp.
Publication Date: September 13, 2011
Description
One of the more frequently lodged, serious, and justifiable complaints about ecocritical work is that it is insufficiently theorized. Ecocritical Theory puts such claims decisively to rest by offering readers a comprehensive collection of sophisticated but accessible essays that productively investigate the relationship between European theory and ecocritique. With its international roster of contributors and subjects, it also militates against the parochialism of ecocritics who work within the limited canon of the American West. Bringing together approaches and orientations based on the work of European philosophers and cultural theorists, this volume is designed to open new pathways for ecocritical theory and practice in the twenty-first century.
About the Author
Axel Goodbody, Professor of German Studies and European Culture at the University of Bath, is the author of Nature, Technology, and Cultural Change in Twentieth-Century German Literature: The Challenge of Ecocriticism and associate editor of the journal Ecozon@. Kate Rigby, Associate Professor in the Centre for Comparative Literature and Cultural Studies at Monash University, is the author of Topographies of the Sacred: The Poetics of Place in European Romanticism (Virginia) and coeditor of the journal Philosophy Activism Nature.
Advertisement