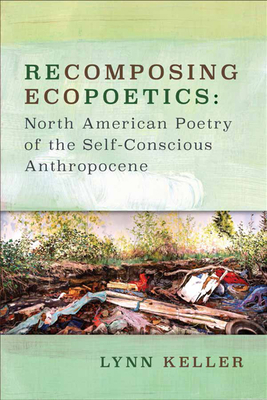 Recomposing Ecopoetics (Paperback)
North American Poetry of the Self-Conscious Anthropocene (Under the Sign of Nature)
University of Virginia Press, 9780813940625, 304pp.
Publication Date: January 16, 2018
Other Editions of This Title:
Hardcover (1/16/2018)
* Individual store prices may vary.
Description
In the first book devoted exclusively to the ecopoetics of the twenty-first century, Lynn Keller examines poetry of what she terms the "self-conscious Anthropocene," a period in which there is widespread awareness of the scale and severity of human effects on the planet. Recomposing Ecopoetics analyzes work written since the year 2000 by thirteen North American poets--including Evelyn Reilly, Juliana Spahr, Ed Roberson, and Jena Osman--all of whom push the bounds of literary convention as they seek forms and language adequate to complex environmental problems. Drawing as often on linguistic experimentalism as on traditional literary resources, these poets respond to environments transformed by people and take "nature" to be a far more inclusive and culturally imbricated category than conventional nature poetry does. This interdisciplinary study not only brings cutting-edge work in ecocriticism to bear on a diverse archive of contemporary environmental poetry; it also offers the environmental humanities new ways to understand the cultural and affective dimensions of the Anthropocene.
About the Author
Lynn Keller is Martha Meier Renk-Bascom Professor of Poetry and Bradshaw Knight Professor of Environmental Humanities at the University of Wisconsin-Madison, and the author, most recently, of Thinking Poetry: Readings in Contemporary Women's Exploratory Poetics.