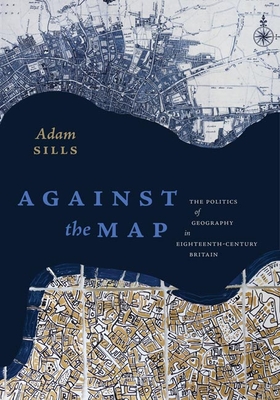 Against the Map
The Politics of Geography in Eighteenth-Century Britain
Paperback

* Individual store prices may vary.
Other Editions of This Title:
Hardcover (10/14/2021)
Description
Over the course of the seventeenth and eighteenth centuries, the increasing accuracy and legibility of the cartographic projection, the proliferation of empirically-based chorographies, and the popular vogue for travel narratives served to order, package, and commodify space in a manner that was critical to the formation of a unified Britain. The commodification and popularization of the map, however, also created something of a backlash to its particular mode of organizing space. Against the Map argues that our understanding of the production of national space during this time must also account for those sites of resistance and opposition, "other spaces," or heterotopias, irreducible to the map but which have played an equally important role in the shaping of British national identity.
Applying the theoretical and methodological approaches of critical geographic studies to the study of eighteenth-century British literature and uttilizing methodologies associated with literary criticism and theory to read and explicate maps, atlases, almanacs, travel narratives, chorographies, and itineraries, Against the Map details the conflicted and often-adversarial relationship between cartographic and literary representations of the nation and its geography. It examines the construction of heterotopic spaces, such as neighborhood, home, and country, in the works of John Bunyan, Aphra Behn, Jonathan Swift, Daniel Defoe, Samuel Johnson, and Jane Austen, among others. Critical or skeptical of cartographic representation in some way, these authors collectively challenge and amend Benedict Anderson's thesis that the map serves as a point of departure for thinking the nation as an "imagined community" and suggest instead that nation is forged not only in concert with the map but, just as importantly, against the map.
University of Virginia Press, 9780813945996, 318pp.
Publication Date: October 14, 2021
About the Author
Adam Sills is Associate Professor of English at Hofstra University.