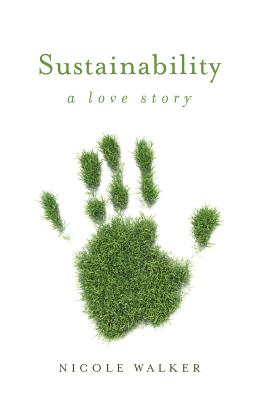 Sustainability
A Love Story (21st Century Essays)
Paperback

* Individual store prices may vary.
Description
In Sustainability: A Love Story, Nicole Walker questions what it means to live sustainably while still being able to have Internet and eat bacon. After all, who wants to listen to a short, blond woman who is mostly a hypocrite anyway—who eats cows, drives a gasoline-powered car, who owns no solar panels—tsk-tsking them? Armed with research and a bright irony that playfully addresses the devastation of the world around us, Walker delves deep into scarcity and abundance, reflecting on matters that range from her uneasy relationship with bats to the fragility of human life, from adolescent lies to what recycling can reveal about our not so moderate drinking habits. With laugh-out-loud sad-funny moments, and a stark humor, Walker appeals to our innate sense of personal commitment to sustaining our world, and our commitment to sustaining our marriages, our families, our lives, ourselves.
 
This book is for the burnt-out environmentalist, the lazy environmentalist, the would-be environmentalist. It's for those who believe the planet is dying. For those who believe they are dying. And for those who question what it means to live and love sustainably, and maybe even with hope.
 
Praise For Sustainability: A Love Story (21st Century Essays)…
"Though she visits some dark emotional places, Walker's voice is human and funny. . . . This kind of wry insight makes me want to read more."— CATALYST Magazine
"With her sobering and at times darkly humorous writing, Walker brings a refreshingly original perspective to sustainability. She is at once pessimistic and optimistic, somewhat fearful and cautiously hopeful. . . . Her book is a challenge to others to think about the unique role they can play in sustaining the planet." —Foreword Reviews
 

​"Walker's Sustainability is a remarkable achievement, brilliantly fusing the rhetoric of green politics to the grammar of parenthood, marriage, place, art, and (that elusive ghost) happiness. The book could hardly be more timely or urgent." —David Shields
"Sustainability explores Walker's connection to trying to live while doing minimum damage. A narrative about the specifics of struggling to live sustainably is wound through and around the things that sustain us—marriage, family, friends, place. It is a book that pairs the domestic with the environmental in ways that are not only moving but, ultimately, insightful and surprising." — Brian Evenson  
​"Sustainability: A Love Story is singular and gorgeous—a book about life lived on a variety of edges. Nicole Walker melds so beautifully environmentalist research with the fierce love between members of a family, daily domestic life, and the observations of a writer." —Mary Cappello, author of Life Breaks In
"I didn't want the journey to end, just as [Walker] doesn't want the world to end; there are too many great things to live for, this book being one of them." —NewPages
Mad Creek Books, 9780814254851, 288pp.
Publication Date: August 17, 2018
About the Author

Nicole Walker is Professor at Northern Arizona University, the author of Egg, Where the Tiny Things Are, and Quench Your Thirst with Salt, and co-editor of Bending Genre: Essays on Creative Nonfiction.