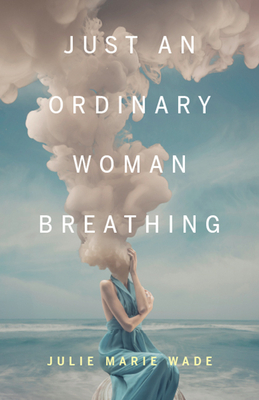 Just an Ordinary Woman Breathing (21st Century Essays)
Paperback

* Individual store prices may vary.
Description
Finalist for the Publishing Triangle's Judy Grahn Award for Lesbian Nonfiction

You have a history, and a body. You are a history, and a body. Your body has (is) a history, too. As a girl, Julie Marie Wade was uninterested in makeup, boy-watching, and other trappings of conventional girlhood, much to her mother's disappointment. Grace Kelly and Marilyn Monroe—movie stars immortalized as feminine ideals, even as they both died tragically and young—were lodestars that threw Wade's own definition of beauty into relief as she stumbled into adulthood.
Now, in Just an Ordinary Woman Breathing, Wade traces the intimate story of coming of age in one particular body (as a lesbian, an only child, a Protestant attending Catholic school). She uses the language and tenets of music, math, religion, fairy tales, poetry, and art to reckon with the many facets of embodiment, sexuality, and love in our contemporary world. The diet industry, popular culture, and her own family all provide rich material for what is ultimately a lyrical and unflinching investigation into the questions that prickle deep within the human heart.
 
Praise For Just an Ordinary Woman Breathing (21st Century Essays)…
"Intelligent and lyrical, the narrative mingles often comic musings on female embodiment with insightful observations about the meaning of love and self-acceptance. A sharp, innovative text." —Kirkus Reviews
 

"Just an Ordinary Woman Breathing is a white-hot meteor streaking straight to the heart of individual identity." —Danielle Ballantyne, Foreword Reviews
 

"These smart, language-rich, self-knowing essays manage a beautiful balance of the comic and the rueful. Whether affirming or rebutting the notion that 'anatomy is destiny,' they fulfill our contemporary longing for an embodied literature." —Phillip Lopate
 

"For the territory we call the body, I nominate Julie Marie Wade as poet laureate. In prose that shimmers with lyric energy, Wade allows us to see anew our bodies as verbs—constantly changing, constant in change. We are both tethered and untethered to language, and 'eventually, no matter what you say, you are bound to strike blood or bone.'" —Brenda Miller, author of An Earlier Life
Mad Creek Books, 9780814255674, 208pp.
Publication Date: February 27, 2020
About the Author
Julie Marie Wade was born in Seattle in 1979. She went to school for a very long time. At some point, she knew she wanted to stay in school forever, so she became a professor. Now she teaches poetry, memoir, lyric essay, and hybrid forms at Florida International University in Miami. She is married to Angie Griffin. This is her eleventh book.