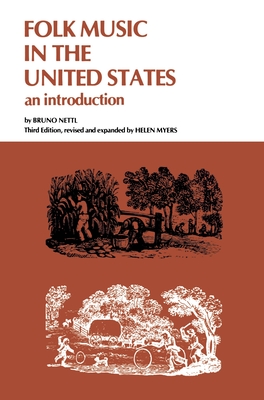 Folk Music in the United States (Paperback)
An Introduction (Revised) (Wayne Books; Wb41; Humanities)
Wayne State University Press, 9780814315576, 188pp.
Publication Date: February 1, 1976
* Individual store prices may vary.
Description
Folding a River, a collection of elegies, shows a pleasing range of free-verse forms that develop themes sustained throughout: loss, exile, myth, landscape. Kawita Kandpal's poems are explorations of East-West cultures, taking her into an emo-mythic place not to be found on any map. Kandpal's mood in Folding a River is melancholy, articulated with intelligence and grace, and her phrasing can rise to the level of proverb: "This time next year you will have evolved into an idea." In its personal evocations of geographical and linguistic exile from the subcontinent, centered on a lost father, her work recalls that of Li-Young Lee, yet with a feminine perspective often haunting in its own right: "tenderly / taking back the mistakes of men."
About the Author
Kawita Kandpal is the author of numerous poems that have appeared in such journals as TriQuarterly and Puerto del Sol. She is a graduate of the Creative Writing Program at Bowling Green State University and lives in Detroit.