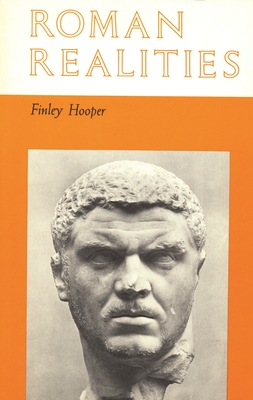 Roman Realities (Paperback)
Wayne State University Press, 9780814315941, 592pp.
Publication Date: January 1, 1978
* Individual store prices may vary.
Description
Roman Realities recalls the experiences of the ancient Romans through a thousand years of their history, emphasizing the problems produced by their successes and the lessons to be learned from their failures. It is based on the major primary sources of Roman history, with illuminating paralells between ancient and modern times. As Finley
Hooper says in his introduction, "Anyone concerned about present problems will profit from reading about how the Romans went about solving theirs--with the added advantage of knowing how it all turned out."

Although scholars will find the events in this book familiar, they will not necessarily share its insights or agree with its interpretations. This is a book to read, enjoy--and argue about
About the Author
Born in London, Ontario, Finley Hooper attended the University of Chicago, Purdue University, and the University of Michigan, where he received his Ph. D. degree in 1951 under the direction of the late Professor A. E. R. Boak. He has been professor of history at Wayne State University since 1966, where his courses in ancient history are enhanced by his wide-ranging knowledge of art and archaeology. His Greek Realities, published originally by Scribner's in 1967, has been reissued by the Wayne State University Press as a companion to this volume.