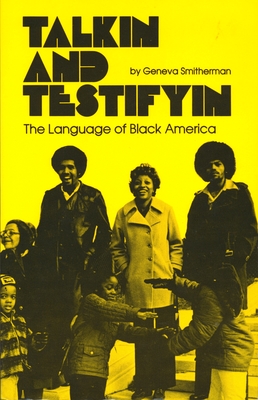 Talkin and Testifyin (Paperback)
The Language of Black America (Revised) (Waynebook #51)
Wayne State University Press, 9780814318058, 298pp.
Publication Date: January 1, 1986
* Individual store prices may vary.
Description
In her book, Geneva Smitherman makes a substantial contribution to an understanding of Black English by setting it in the larger context of Black culture and life style. In addition to defining Black English, by its distinctive structure and special lexicon, Smitherman argues that the Black dialect is set apart from traditional English by a rhetorical style which reflects its African origins. Smitherman also tackles the issue of Black and White attitudes toward Black English, particularly as they affect educational policy.

Documenting her insights with quotes from notable Black historical, literary and popular figures, Smitherman makes clear that Black English is as legitimate a form of speech as British, American, or Australian English.
About the Author
Geneva Smitherman a distinguished professor emerita and director of the African American Language and Literacy Program at Michigan State University.