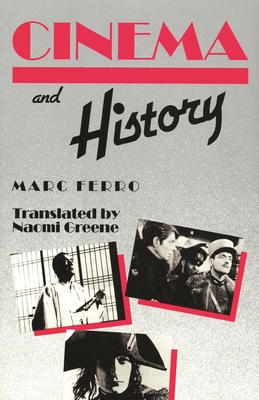 Cinema and History (Contemporary Film Studies) (Paperback)
Wayne State University Press, 9780814319055, 176pp.
Publication Date: July 1, 1988
* Individual store prices may vary.
Description
Marc Ferro argues that film is an "agent and source of history" and offers a comprehensive survey of the conceptual interrelations between cinema and history. In developing his arguments, he provides some dozen models, each focusing on a single film or set of films.
About the Author
Marc Ferro is a professor of history at l'Ecole des Hautes en Sciences in Paris and Co-Directeur (editor) of Annales (E.S.C.). His published works include The Use and Abuse of History, The Great War, 1914-1918, and The Russian Revolution of February, 1912.Naomi Greene, a Ph.D. from New York University, is a professor of French and the chair of the Film Studies Program at the University of California, Santa Barbara. Among her works are Antonin Artaud: Poet without Words and Rene Clair: A Guide to References and Resources. She has also translated Foghorn, a book of poems by Jacques Temple.