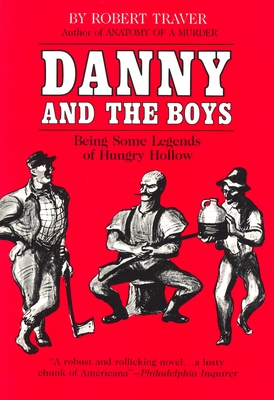 Danny and the Boys (Paperback)
Being Some Legends of Hungry Hollow (Great Lakes Books)
Wayne State University Press, 9780814319284, 256pp.
Publication Date: November 1, 1987
* Individual store prices may vary.
Description
Reaffirming the wonder and glory of individual rights, Robert Traver's Hungry Hollow tales recount the mischievous escapades of Danny and his "boys." Setting themselves up in a logging shack near the iron-mining town of Chippewa in Michigan's Upper Peninsula, Danny and his cronies spend their time fishing and hunting, story-telling, moonshining, and rampaging through the Chippewa saloons and the local "hotel."
Traver has caught the genuine flavor of backwoods life. Beyond the diverse schemes and pranks, he masterfully portrays a group of men who live as they do because they choose to. Although written as fiction, Danny and the Boys is true Americana.