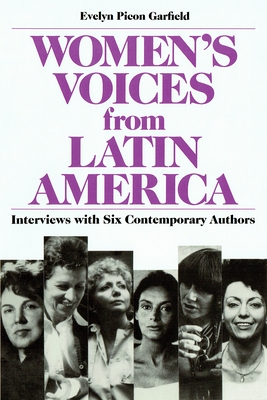 Women's Voices from Latin America (Paperback)
Selections from Twelve Contemporary Authors (Latin American Literature)
Wayne State University Press, 9780814319628, 192pp.
Publication Date: November 1, 1987
* Individual store prices may vary.
Description
In the collection of interviews with Amonia Somors, Griselda Gambaro, Juleita Campos, Elvira Orphee, Luisa Valenzuela, and Marta Traba, Evelyn Picon Garfield reflects on the lives, careers, and creative expressions of six authors whose cultivation of diverse genres and styles have made a significant contribution to Latin American fiction.
About the Author
Evelyn Picon Garfield was professor of Spanish at University of Illinois, Urbana-Champaaign. She received her Ph.D from Rutgers University and was the author of Es Julio Cortazar un Surrealista?, Julio Cortazar, and Cortazar por Cortazar.