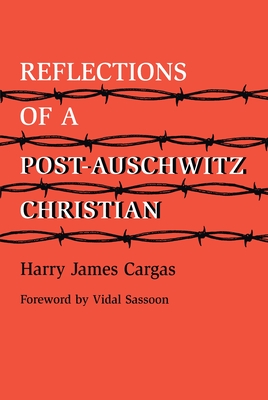 Reflections of a Post-Auschwitz Christian (Paperback)
Wayne State University Press, 9780814320969, 160pp.
Publication Date: December 3, 1991
* Individual store prices may vary.
Description
For almost a quarter of a century, Harry James Cargas has been wrestling with the pain and bewilderment he feels about the Holocaust. In a series of essays, Cargas deals with a variety of issues and questions that the Holocaust raises and concludes that Christian churches must accept a major portion of the blame for centuries of Jewish persecution that led up to the massacres of World War II. Further, he criticizes the silence and even complicity of many Christians during the Holocaust.
The essays are wide-ranging, from the silence of the Vatican and Kurt Waldheim's visit to Pope John Paul II to the persecution of the gypsies and the canonization of Edith Stein. Along the way, Cargas arrives at disturbing conclusions and proposes specific actions for both the individuals and the institutional church.
Reflections of a Post-Auschwitz Christian challenges Christians to make the Holocaust a turning point in their thinking and in their relations with Jews.
About the Author
Harry James Cargas is professor of literature and language at Webster University in St. Louis, Missouri. He is associate and founding editor of Holocaust and Genocide Studies and has published extensively on Christianity and the Holocaust.