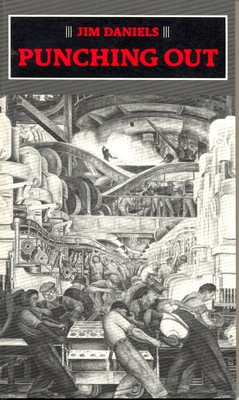 Punching Out (African American Life) (Paperback)
Wayne State University Press, 9780814321911, 96pp.
Publication Date: March 1, 1990
* Individual store prices may vary.
Description
Daniels' second book of poetry takes readers inside an auto factory with Digger, a young man whose initial reaction of shock and dismay at the difficult working conditions prompts him to find ways to cope with the dehumanization he experiences there. The book is a series of tightly woven poems that play off one another so that the book accumulates tension and energy as it progresses.

Daniels treats his characters and their work with respect, giving them a dignity that factory condition deny them. Opting for blunt, straightforward language, Daniels does not try to "poeticize" the factory but rather injects the factory into his poetry.
About the Author
Jim Daniels was born in Detroit and currently lives in Pittsburgh. His poems have been heard on National Public Radio and have appeared in numerous publications including Paris Review, Kenyon Review and Michigan Quarterly and he has had several chapbooks published. His first book Places/Everyone, won the inaugural Brittingham Prize in Poetry.