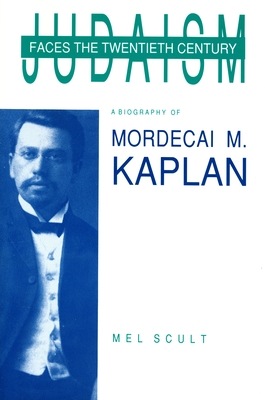 Judaism Faces the Twentieth Century (Paperback)
A Biography of Mordecai M. Kaplan (American Jewish Civilization)
Wayne State University Press, 9780814322802, 440pp.
Publication Date: May 20, 2014
Other Editions of This Title:
Hardcover (8/1/1993)
* Individual store prices may vary.
Description
Judaism Faces the Twentieth Century is the first critical examination of the early life of Mordecai Caplet--the sources of his inspiration, the evolution of his thought as a religious ideologue, and his inner struggles.

Kaplan is perhaps the most important Jewish thinker to appear on the American scene in the last one hundred years. Arriving in the United States as a boy, growing up in New York City, becoming thoroughly Americanized, he struggled to find ways of making Judaism compatible with the American experience and the modern temper.

Judaism Faces the Twentieth Century returns to the freshness of Kaplan's earliest formulations and concludes with the publication of Judaism as a Civilization in 1934. Based on a mass of unpublished letters, sermons, and a twenty-seven volume journal, this richly textured biography reappraises Kaplan's significance and offers an original and intimate look at the man, his mind, and his work.
About the Author
Mel Scult is a professor emeritus of Judaic Studies at Brooklyn College and a professor emeritus of history at City University of New York, Graduate Center.