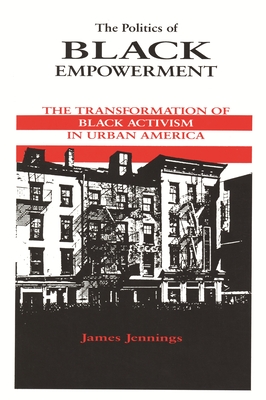 The Politics of Black Empowerment (Paperback)
The Transformation of Black Activism in Urban America (African American Life)
Wayne State University Press, 9780814323182, 240pp.
Publication Date: August 1, 2000
* Individual store prices may vary.
Description
In analyzing Black politics since the late 1960s, James Jennings focuses on both the behavioral aspects, such as individual and group characteristics of voting and nonvoting and elections, as well as more fundamental philosophical and cultural questions regarding Black politics.
This study examines how the "traditional" face of Black politics and electoral activism interacts with a growing "progressive" face of Black politics. While traditional Black political activists seek access or political incorporation, another group aims for power sharing. The traditional approach is sometimes satisfied with merely replacing white politicians with Blacks, but the progressive constituency focuses on fundamentally changing the whole economic and political pie. Activists desirous of Black empowerment are pursuing a political and economic orientation that goes beyond programs based on access to American institutional arrangements and attempting to change or alter given political arrangements and social relations between Blacks and whites on the basis of changing the social structure and the distribution of wealth and power.
Based on interviews with Black and Latino activists in several big cities as well as on a review of the literature and the Black newspapers around the country, The Politics of Black Empowerment describes the characteristics of Black empowerment activism in America.
About the Author
James Jennings is professor emeritus of urban and environmental policy and planning at Tufts University. He has published a lectured widely on Black and Latino politics and is involved with numerous grassroots efforts aimed at neighborhood empowerment.