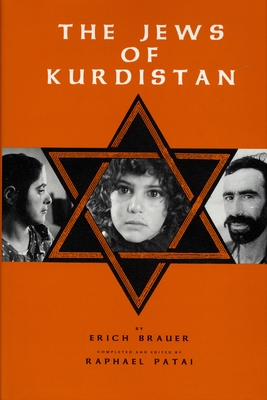 The Jews of Kurdistan (Jewish Folklore & Anthropology) (Hardcover)
Raphael Patai Series in Jewish Folklore and A, 9780814323922, 448pp.
Publication Date: August 1, 1993
* Individual store prices may vary.
Description
Following World War II, members of the sizable Jewish community in what had been Kurdistan, now part of Iraq, left their homeland and resettled in Palestine where they were quickly assimilated with the dominant Israeli-Jewish culture.

The Jews of Kurdistan is a unique historical document in that it presents a picture of Kurdish Jewish life and culture prior to World War II. It is the only ethnological study of the Kurdish Jews ever written and provides a comprehensive look at their material culture, life cycles, religious practices, occupations, and relations with the Muslims.
In his preface, Raphael Patai offers data he considers important for supplementing Brauer's book, and comments on the book's values and limitations fifty years after Brauer wrote it. Patai has included additional information elicited from Kurdish Jews in Jerusalem, verified quotations, and completed the bibliography.
About the Author
Born in Berlin in 1895, Erich Brauer studied ethnology at the universities of Berlin and Leipzig. He lived for many years in Jerusalem where he devoted himself entirely to his scientific work.Raphael Patai (1911-1996) was a prominent cultural anthropologist, historian, and biblical scholar of international reputation. He was the author of more than three dozen books on Jewish and Arab culture, history, politics, psychology, and folklore.