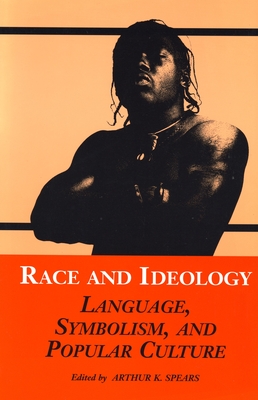 Race and Ideology (Paperback)
Language, Symbolism, and Popular Culture (African American Life)
Wayne State University Press, 9780814324547, 248pp.
Publication Date: September 1, 1999
* Individual store prices may vary.
Description
Race and Ideology reveals how various strands of racial thinking and behavior are crucial for maintaining the unequal distribution of wealth that is more pronounced in the U.S. than in any other advanced industrial country. Though primarily concerned with the U.S., this collection contains chapters on other societies in order to highlight commonalties and the global nature of the race/color problem.

This book proposes a new understanding of racism by examining a variety of issues that show how racism and colorism, along with other forms of oppression, are interconnected and maintained by language, symbolism, and popular culture. It includes such topics as how blackness is the symbolic bottom of the U.S. social structure; how the teaching of language and culture can be a tool for understanding inequality; and how the media contribute to the dissemination of stereotypes of people of color.

Race and Ideology offers provocative ideas that must be confronted if we are to construct an understanding of racism that can be useful for social change.
About the Author
Arthur K. Spears is a professor of linguistics and anthropology atCity College, CUNY.