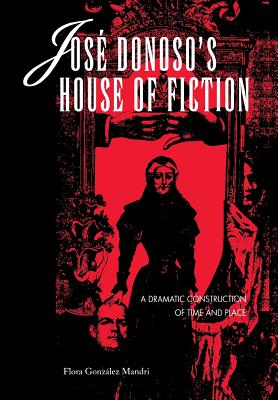 José Donoso's House of Fiction (Hardcover)
A Dramatic Construction of Time and Place (Latin American Literature)
Latin American Literature Series, 9780814325261, 200pp.
Publication Date: April 1, 1995
* Individual store prices may vary.
Description
In this critical volume Flora Gonzalez Mandri provides a comprehensive reading of the narrative works of Jose Donoso, Chile's most prominent novelist. A respected member of the Latin American Boom, his international reputation was established in 1970 with publication of The Obscene Bird of Night. While Donoso has long been canonized as one of the preeminent Latin American narrators, and translations of his novels and short prose have been available for some time, there has been no book-length study of his work in English until now.

Gonzalez Mandri focuses on Donoso's novels and novellas fr om the 1950s through today, including Coronation (1957), A House in the Country (1978), The Garden Next Door (1981), and "Taratuta" (1990). She concentrates particularly on questions of space and perspective within the theatrical-novelistic world he creates, considering the "house" in Donoso's fiction-the family home, brothel, convent, or apartment-as theater. The doors and windows of his houses act as frames for dramatic scenes within whichhe directs the movements of his subjects for his audience.

This volume examines the multiple narrative perspectives Donoso presents and traces a transformation in Donoso's works from complex stage performance to political forum. Studying fiction as grotesque, mannered theater or as a transparent screen through which social and political concerns are scrutinized, Gonzalez Mandri illuminates another constant in Donoso's work: a weaving of feminine and masculine aspects of artistic voice as they incorporate the idioms of drama, radio, film, and television.

Using the cultural theories of Bakhtin and Foucault and the seminal studies of theatricality by Peter Brooks and Barbara Freedman, Gonzalez Mandri explores Donoso's complete novelistic works to date, placing him at the crux of Latin American postmodern production. Her sensitive readings of his novels provide access to the first-time reader of Donoso at the same time that they require experts to reconsider foregone conclusions, particularly concerning issues of gender, genre, and social perspective.
About the Author
Flora Gonz?lez Mandri is an associate professor at Emerson College. Widely published on the topic of Latin American literature, she received her Ph.D. from Yale University.