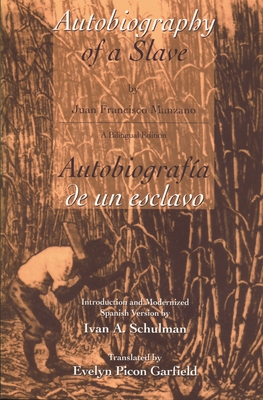 The Autobiography of a Slave / Autobiografia de Un Esclavo (Latin American Literature) (Paperback)
Wayne State University Press, 9780814325384, 136pp.
Publication Date: January 1, 1996
* Individual store prices may vary.
Description
Juan Francisco Manzano (1797-1854), an urban slave who taught himself to read and write, and who ultimately achieved fame as a poet in Cuba's colonial slave society, wrote the only known autobiographical account of Latin American slavery. His narrative, composed in two parts, is a heart-rending history of the systematic, unrelenting destruction of human dignity and individual will. It bears the marks of slavery, not merely by virtue of the countless oppressive autobiographical events and the cruel punishments that are narrated, but also because of its unorthodox syntax and orthography in the original manuscript, and the destruction of the second half of Manzano's history which "disappeared" mysteriously during his lifetime and has never surfaced since. In this first bilingual edition of the volume, Evelyn Picon Garfield provides a careful translation of Manzano's somber narration. Ivan Schulman introduces the text to place it in historical and cultural context.
About the Author
Ivan A. Schulman and Evelyn Picon Garfield are the authors and editors of numerous books, including a three-volume introduction to the study of literature and culture of Spain and Spanish America, Las Literaturas Hispanicas: Introduccion a su estudio (Wayne State University Press, 1990).