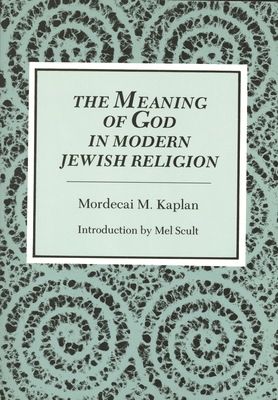 Meaning of God in Modern Jewish Religion (Paperback)
Wayne State University Press, 9780814325520, 416pp.
Publication Date: January 1, 1995
* Individual store prices may vary.
Description
In this book, Kaplan enlarges on his notion of functional reinterpretation and then actually applies it to the entire ritual cycle of the Jewish year-a rarity in modern Jewish thought. This work continues to function as a central text for the Reconstructionist movement, whose influence continues to grow in American Jewry.
About the Author
Kaplan emigrated to the United States from Lithuania at the age of 8. After graduating from Columbia University in 1902, he was ordained a Conservative rabbi by the Jewish Theological Seminary of America, where he taught for the next 50 years. His attempts to adapt Judaism to the modern world, particularly to the American situation, led to the establishment of a new movement, Reconstructionism. He saw Judaism as representing, first and foremost, a religious civilization and proposed a Jewish theology shaped by Jewish experience and Jewish ethics.