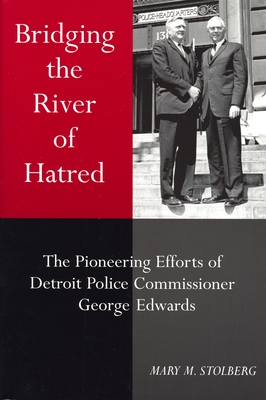 Bridging the River of Hatred (Paperback)
The Pioneering Efforts of Detroit Police Commissioner George Edwards (Pioneering Efforts of Detroit Police Commisioner George Edwa)
Wayne State University Press, 9780814325735, 368pp.
Publication Date: May 4, 2004
* Individual store prices may vary.
Description
Bridging the River of Hatred portrays the career of George Clifton Edwards, Jr., Detroit's visionary police commissioner whose efforts to bring racial equality, minority recruiting, and community policing to Detroit's police department in the early 1960s met with much controversy within the city's administration. At a crucial time when the Civil Rights movement was gaining momentum and hostility between urban police forces and African Americans was close to eruption, Edwards chose solving racial and urban problems as his mission. Incorporating material from a manuscript that Edwards wrote before his death, supplemented by historical research, Stolberg provides a rare case study of problems in policing, the impoverishment of American cities, and the evolution of race relations during the turbulent 1960s. Edwards' vision and hope for Detroit gives depth to the national view of Detroit as a symbol of urban decline and offers lessons to be applied to current social and urban problems.
About the Author
Mary Stolberg, a former reporter for the Pittsburgh Press, is the author of Fighting Organized Crime (Northeastern University Press, 1995).