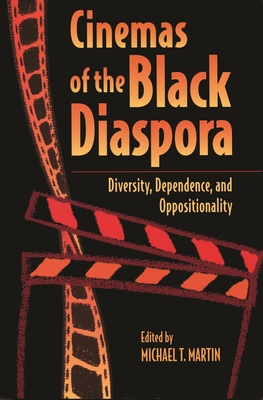 Cinemas of the Black Diaspora (Paperback)
Diversity, Dependence, and Oppositionality (Contemporary Approaches to Film and Media)
Wayne State University Press, 9780814325889, 544pp.
Publication Date: January 1, 1996
* Individual store prices may vary.
Description
This is a study of the cinematic traditions and film practices in the black Diaspora. With contributions by film scholars, film critics, and film-makers from Europe, North America and the Third World, this diverse collection provides a critical reading of film-making in the black Diaspora that challenges the assumptions of colonialist and ethnocentrist discourses about Third World, Hollywood and European cinemas.
Cinemas of the Black Diaspora examines the impact on film-making of Western culture, capitalist production and distribution methods, and colonialism and the continuing neo-colonial status of the people and countries in which film-making is practiced. Organized in three parts, the study first explores cinema in the black Diaspora along cultural and political lines, analyzing the works of a radical and aesthetically alternative cinema. The book proceeds to group black cinemas by geographical sites, including Africa, the Caribbean and South America, Europe, and North America, to provide global context for comparative and case study analyses. Finally, three important manifestoes document the political and economic concerns and counter-hegemonic institutional organizing efforts of black and Third World film-makers from the 1970s to the early 1990s.
Cinemas of the Black Diaspora should serve as a valuable basic reference and research tool for the study of world cinema. While celebrating the diversity, innovativeness, and fecundity of film-making in different regions of the world, this important collection also explicates the historical importance of film-making as a cultural form and political practice.
About the Author
Michael T. Martin is professor of cinema and media studies at Indiana University Bloomington. He is the co-editor of Studies of Development and Change in the Modern World and the director and co-producer of the award-winning documentary, In the Absence of Peace.