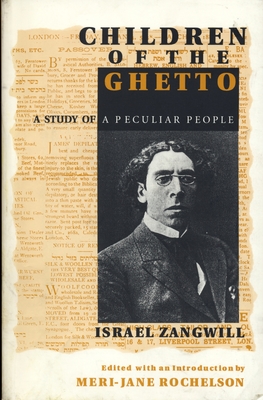 Children of the Ghetto (Paperback)
Wayne State University Press, 9780814325933, 528pp.
Publication Date: May 1, 1998
* Individual store prices may vary.
Description
In its first appearance in 1892, Israel Zangwill's Children of the Ghetto created a sensation in both England and America, becoming the first Anglo-Jewish bestseller and establishing Zangwill as the literary voice of Anglo-Jewry. A novel set in late nineteenth-century London, Children of the Ghetto gave an inside look into an immigrant community that was almost as mysterious to the more established middle-class Jews of Britain as to the non-Jewish population, providing a compelling analysis of a generation caught between the ghetto and modern British life.
This volume brings back to print the 1895 edition of Children of the Ghetto, the latest American version known to have been corrected by the author. Meri-Jane Rochelson places the novel in proper context by providing a biographical, historical, and critical introduction; a bibliography of primary and secondary sources; and notes on the text, making this ground-breaking novel accessible to a new generation of readers, both Jewish and non-Jewish alike.
About the Author
Israel Zangwill, born in London's East End, ranked among the important writers of his time. A widely read and successful novelist, playwright, critic, and journalist, he was known internationally for his activism on behalf of Jewish nationalism and pacifism.Meri-Jane Rochelson is an associate professor of English at Florida International University. She coedited Transforming Genres: New Approaches to British Fiction of the 1890s (St. Martin's Press, 1994).