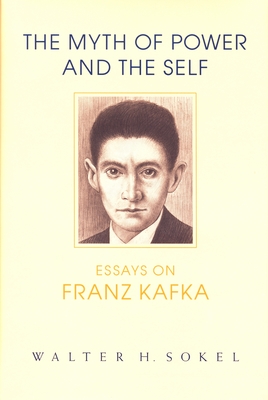 The Myth of Power and the Self (Hardcover)
Essays on Franz Kafka (Kritik: German Literary Theory and Cultural Studies)
Kritik: German Literary Theory and Cultural S, 9780814326084, 336pp.
Publication Date: February 1, 2002
* Individual store prices may vary.
Description
Franz Kafka (1883-1924) has come to be one of the most influential writers of the twentieth century. The Myth of Power and the Self brings together Walter Sokel's most significant essays on Kafka written over a period of thirty-one years, 1966-1997. This volume begins with a discussion of Sokel's 1966 pamphlet on Kafka and a summary of his 1964 book, Tragik und Ironie (Tragedy and Irony), which has never been translated into English, and includes several essays published in English for the first time. Sokel places Kafka's writings in a very large cultural context by fusing Freudian and Expressionist perspectives and incorporating more theoretical approaches--linguistic theory, Gnosticism, and aspects of Derrida--into his synthesis. This superb collection of essays by one of the most qualified Kafka scholars today will bring new understanding to Kafka's work and will be of interest to literary critics, intellectual historians, and students and scholars of German literature and Kafka.