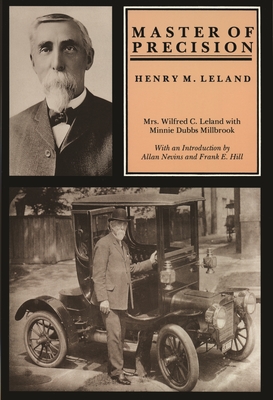 Master of Precision (Paperback)
Henry M. Leland (Great Lakes Books)
Wayne State University Press, 9780814326657, 300pp.
Publication Date: September 1, 1996
* Individual store prices may vary.
Description
Henry Martyn Leland (1843-1932) is one of the most outstanding figures in automotive history. Best known for developing the Cadillac and the Lincoln, Leland was among the pioneers who set Detroit on its course as the automobile capital of the world.
Master of Precision is the fascinating firsthand account of Leland's life and work during the early days of the automobile industry. Trained in New England factories known for their precision manufacturing, Henry Leland was an expert machinist before he began to reshape automobile production. Affectionately called "Uncle Henry" and the "Grand Old Man of Detroit," he was a demanding but highly-respected employer who set new standards of precision, quality, and performance.
First published in 1966 by Wayne State University Press, Master of Precision was re-released in 1996 in celebration of the centennial of automobile manufacturing in North America.
About the Author
Henry's only son, Wilfred C. Leland, worked closely with his father and shared every aspect of his father's career-its triumphs as well as its ultimate disappointment. He began writing this book a few years before he died; it was finished by his widow, Ottilie.