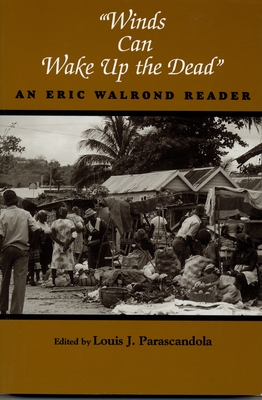 "Winds Can Wake Up the Dead" (Paperback)
An Eric Walrond Reader (African American Life)
Wayne State University Press, 9780814327098, 352pp.
Publication Date: December 1, 1998
* Individual store prices may vary.
Description
Eric Walrond (1898-1966), a significant figure in the Harlem Renaissance and New Negro Movement, is a seminal writer of Black diasporic life, but much of his work is not readily available. This new anthology brings together a broad sampling of Walrond's writings, including not only selections from his celebrated Tropic Death (1926) but also other stories, essays, and reviews. Louis J. Parascandola's introduction to the collection provides the most complete description to date of Walrond's life and work. It brings together previously undocumented biographical information that situates him in the context of his times, and it offers both an overview and a renewed appreciation of his writings. This book restores Walrond to his proper place in the history of African American and Caribbean literature and is an essential reader for students of Black culture.
About the Author
Louis J. Parascandola is an associate professor of English at Long Island University.