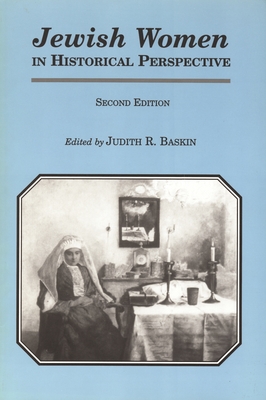 Jewish Women in Historical Perspective, Second Edition (Paperback)
Wayne State University Press, 9780814327135, 416pp.
Publication Date: December 1, 1998
* Individual store prices may vary.
Description
The last decades have seen a growing debate over the status of women in contemporary Judaism. As the conditions of secular Western life have allowed women greater choice in their educational and vocational opportunities and society has begun to endorse female equality with men, dissatisfaction with traditional Jewish limitations on women's participation in communal, religious, and scholarly activities has increased. Whilst there have been numerous contemporary responses to traditional Jewish views of women's roles, perspectives from the past have been missing from the ongoing discussion. This collection of essays is intended to provide such a historical excursion. Each essay provides an overview of the period in question, and asks serious questions about the general situations of Jewish women and their activities in a male-dominated public and intellectual Jewish life, as well as in a larger non-Jewish cultural environment.
About the Author
Judith R. Baskin is a professor and the chair of the Department of Judaic Studies at the State University of New York at Albany.