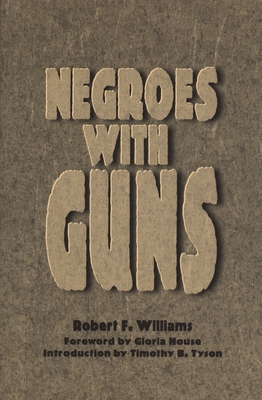 Negroes with Guns (African American Life) (Paperback)
Wayne State University Press, 9780814327142, 128pp.
Publication Date: June 1, 1998
Other Editions of This Title:
Paperback (1/29/2015)
Paperback (1/9/2019)
Paperback (3/7/2013)
* Individual store prices may vary.
Description
First published in 1962, Negroes with Guns is the story of a southern black community's struggle to arm itself in self-defense against the Ku Klux Klan and other racist groups. Frustrated and angered by violence condoned or abetted by the local authorities against blacks, the small community of Monroe, North Carolina, brought the issue of armed self-defense to the forefront of the civil rights movement. The single most important intellectual influence on Huey P. Newton, the founder of the Black Panther Party, Negroes with Guns is a classic story of a man who risked his life for democracy and freedom.
About the Author
Robert F. Williams left Cuba to live in the People's Republic of China from 1966-1969 before receiving safe passage home and a Ford Foundation grant to work at the Center for Chinese Studies at the University of Michigan.