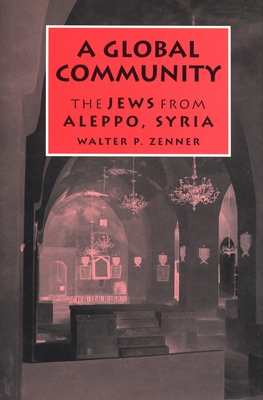 A Global Community (Hardcover)
The Jews from Aleppo, Syria (Raphael Patai Series in Jewish Folklore and Anthropology)
Raphael Patai Series in Jewish Folklore and A, 9780814327913, 238pp.
Publication Date: May 1, 2000
* Individual store prices may vary.
Description
The Jews from Aleppo, Syria, and their descendants compose a remarkable but little-known community that has spread throughout the world during the past two centuries, adapting to myriad social settings from Kobe to Buenos Aires. A Global Community is the first comprehensive scholarly interpretation of the historical experience of this unusual community in Syria and in the other places to which Aleppan Jewry have immigrated. Walter P. Zenner points to the social, economic, and cultural links that the various Syrian Jewish communities have made for the unique persistence of community throughout the diaspora. He places special emphasis in the communities in Israel and the United States but also studies the communities in England and Latin America. He utilizes rabbinical responsas, travelers' writings, secondary sources, interviews, and oral histories to provide a unique look into this Middle Eastern Jewish community for those interested in Ashkenazic as well as Sephardic Judaism.
About the Author
Walter Zenner is a professor of anthropology and Judaic studies at the University at Albany, SUNY. He is the author of Jewish Societies in the Middle East: Community, Culture, and Authority (University Press of America, 1982), Urban Life: Readings in Urban Anthropology (Waveland Press, 1996), Persistence and Flexibility: Anthropological Perspectives on the American Jewish Experience (SUNY, 1988), and Minorities in the Middle: A Cross Cultural Analysis (SUNY, 1991)