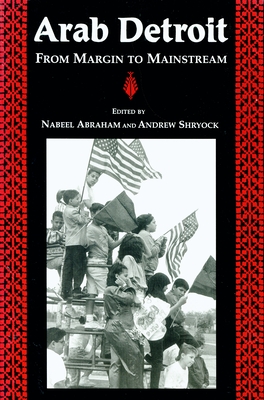 Arab Detroit (Paperback)
From Margin to Mainstream (Great Lakes Books)
Wayne State University Press, 9780814328125, 630pp.
Publication Date: August 1, 2000
* Individual store prices may vary.
Description
Metropolitan Detroit is home to one of the largest, most diverse Arab communities outside the Middle East, yet the complex world Arabic-speaking immigrants have created there is barely visible on the landscape of ethnic America. In this volume, Nabeel Abraham and Andrew Shryock bring together the work of twenty-five contributors to create a richly detailed portrait of Arab Detroit. The book goes behind the bulletproof glass in Iraqi Chaldean liquor stores. It explores the role of women in a Sunni mosque and the place of nationalist politics in a Coptic church. It follows the careers of wedding singers, Arabic calligraphers, restaurant owners, and pastry chefs. It examines the agendas of Shia Muslim activists and Washington-based lobbyists and looks at the intimate politics of marriage, family honor, and adolescent rebellion. Memoirs and poems by Lebanese, Chaldean, Yemeni, and Palestinian writers anchor the book in personal experience, while over fifty photographs provide a backdrop of vivid, often unexpected, images. In their efforts to represent an ethnic/immigrant community that is flourishing on the margins of pluralist discourse, the contributors to this book break new ground in the study of identity politics, transnationalism, and diaspora cultures.
About the Author
Nabeel Abraham teaches anthropology at Henry Ford Community College in Dearborn, Michigan, where he also serves as director of the Honors Program. He is co-editor of Arabs in the New World: Studies on Arab-American Communities (Center for Urban Studies, Wayne State University, 1983). Andrew Shryock is assistant professor of anthropology at the University of Michigan, Ann Arbor. He is the author of Nationalism and the Genealogical Imagination: Oral History and Textual Authority in Tribal Jordan (University of California Press, 1997).