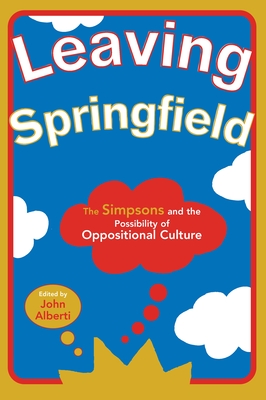 Leaving Springfield (Paperback)
The Simpsons and the Possibility of Oppositional Culture (Contemporary Film and Television)
Wayne State University Press, 9780814328491, 344pp.
Publication Date: December 8, 2003
* Individual store prices may vary.
Description
Since its first appearance as a series of cartoon vignettes in 1987 and its debut as a weekly program in 1990, The Simpsons has had multiple, even contradictory, media identities. Although the show has featured biting political and social satire, which often proves fatal to mass public acceptance, The Simpsons entered fully into the mainstream, consistently earning high ratings from audiences and critics alike.
Leaving Springfield addresses the success of The Simpsons as a corporate-manufactured show that openly and self-reflexively parodies the very consumer capitalism it simultaneously promotes. By exploring such topics as the impact of the show's satire on its diverse viewing public and the position of The Simpsons in sitcom and television animation history, the commentators develop insights into the ways parody intermixes with mass media to critique post modern society.
In spite of the longevity and high cultural profile of the show, The Simpsons has so far attracted only scattered academic attention. Leaving Springfield will be of importance to both scholars of media and fans of the show interested in the function of satire in popular culture in general and television in particular.
About the Author
John Alberti is Associate Professor of English at Northern Kentucky University.