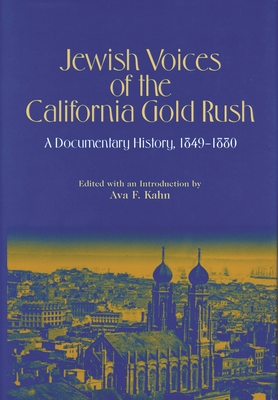 Jewish Voices of the California Gold Rush (Hardcover)
A Documentary History, 1849-1880 (American Jewish Civilization)
American Jewish Civilization Series, 9780814328590, 549pp.
Publication Date: September 1, 2002
* Individual store prices may vary.
Description
In 1848, news of the California Gold Rush swept the nation and the world. Aspiring miners, merchants, and entrepreneurs from all corners of the globe flooded California looking for gold. The cry of instant wealth was also heard and answered by Jewish communities in Europe and the eastern United States. While all Jewish immigrants arriving in the mid-nineteenth century were looking for religious freedoms and economic stability, there were preexisting Jewish social and religious structures on the East Coast. California's Jewish immigrants become founders of their own social, cultural, and religious institutions.

Jewish Voices of the California Gold Rush examines the life of California's Jewish community through letters, diaries, memoirs, court and news reports, and photographs, as well as institutional, synagogue, and organizational records. By gathering a wealth of primary source materials--both public and private documents--and placing them in proper historical context, Ava F. Kahn re-creates the lives within California's Jewish community.

Kahn takes the reader from Europe to California, from the goldfields to the developing towns and their religious and business communities, and from the founding of Jewish communities to their maturing years--most notably the instant city of San Francisco. By providing exhaustive documentation, Kahn offers an intimate portrait of Jewish life at a critical period in the history of California and the nation. Scholars and students of Jewish history and immigration studies, and readers interested in Gold Rush history, will enjoy this look at the development of California's Jewish community.
About the Author
Ava F. Kahn is the author of the forthcoming books Jewish Life in the American West: Generation to Generation (University of Washington Press, 2002) and California Jews (Brandeis University Press and University of New England Press, 2002).