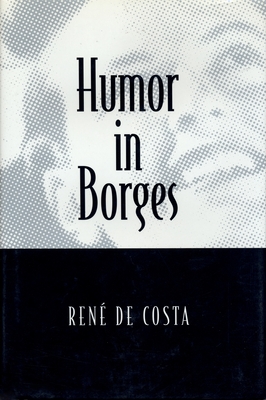 Humor in Borges (Humor in Life and Letters) (Hardcover)
Humor in Life and Letters Series, 9780814328880, 152pp.
Publication Date: April 1, 2000
* Individual store prices may vary.
Description
Jorge Luis Borges (1899-1986), an Argentine writer of serious avant-garde poetry and prose, often wrote of the humor in the works of contemporaneous authors such as Franz Kafka. In response to this humor, Borges created a comedic tradition all his own. Humor in Borges studies the humor embedded in the fiction of a serious and metaphysical literary figure.

Ren de Costa shows how Borges was concerned with making the embedded humor in his work more apparent without abandoning the essential story line. De Costa examines the ways in which Borges transformed established modes of writing--the chronicle, the book review, the obituary, the detective story--into genre parodies. He looks at Borges's canonical collections, identifying the humor in such simple things as a footnote, a false epigraph, or a postscript.

Humor in Borges couples elegant scholarship with a comedic edge and is both accessible and enjoyable to read. Scholars and students of twentieth-century Spanish and Latin American literature will delight in this fascinating look at laughter in the work of Jorge Luis Borges.
About the Author
Ren? de Costa is a professor of romance languages at the University of Chicago.