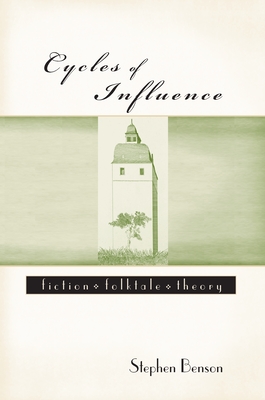 Cycles of Influence (Hardcover)
Fiction, Folktale, Theory
Wayne State University Press, 9780814329498, 314pp.
Publication Date: March 1, 2003
* Individual store prices may vary.
Description
In this wide-ranging and insightful analysis, Stephen Benson proposes a poetics of narrative for postmodernism by placing new emphasis on the folktale. Postmodernist fictions have evidenced a return to narrative--to storytelling centered on a sequence of events, rather than a "spiraling" of events as found in modernism--and recent theorists have described narrative as a "central instance of the human mind." By characterizing the folktale as a prime embodiment of narrative, Benson relates folktales to many of the theoretical concerns of postmodernism and provides new insights into the works of major writers who have used this genre, which includes the subgenre of the fairy tale, in opening narrative up to new possibilities.

Benson begins by examining the key features of folktales: their emphasis on a chain of events rather than description or consciousness, their emphasis on a self-contained fictional environment rather than realism, the presence of a storyteller as a self-confessed fabricator, their oral and communal status, and their ever-changing state, which defies authoritative versions. He traces the interactions between the folktale and Italo Calvino's Fiabe Italiane, between selected fictions of John Barth and the Arabian Nights, between the work of Robert Coover and the subgenre of the fairy tale, and between the "Bluebeard" stories and recent feminist retellings by Angela Carter and Margaret Atwood. The arguments presented will interest not only folklorists and scholars of narrative but also readers in fields ranging from comparative literature to feminist theory.
About the Author
Stephen Benson is a lecturer in the Department of English at Brunel University in the United Kingdom.