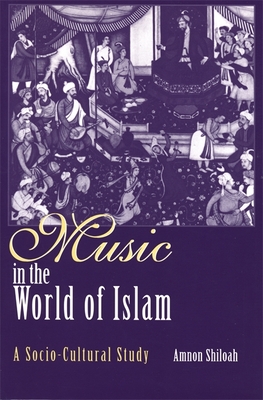 Music in the World of Islam (Paperback)
A Socio-Cultural Study
Wayne State University Press, 9780814329702, 272pp.
Publication Date: August 1, 2001
* Individual store prices may vary.
Description
The story of music told in this book begins in pre-Islamic times with musical forms that bear strong imprints of the Bedouin's tribal way of life. Pre-Islamic music can be viewed as the forerunner of the art music that acquired a foothold after the advent of Islam. The history of Arab music then became inextricably entwined with the musical traditions of the conquered lands. The merging of diverse forms into a unique common style marked the advent of the Great Musical Tradition that gained favor throughout an extensive geographical area. By the end of Islam's third century, distinct autonomous styles began to appear involving Persians and Turks in particular.
About the Author
Amnon Shiloah is professor of musicology at The Hebrew University of Jerusalem. He is the author of several books, including The Performance of Jewish and Arab Music in Israel Today, Vols. 1 and 2 (Gordon and Breach Publishing Group, 1997), The Dimension of Music in Islamic and Jewish Culture (Ashgate Publishing Company, 1993), and Jewish Musical Traditions (Wayne State University Press, 1992).