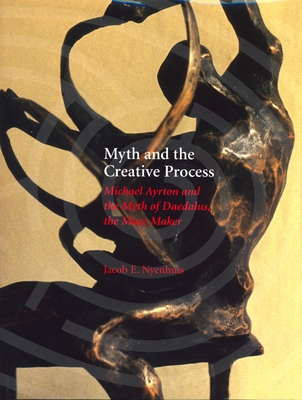 Myth and the Creative Process (Hardcover)
Michael Ayrton and the Myth of Daedalus, the Maze Maker
Wayne State University Press, 9780814330029, 528pp.
Publication Date: January 1, 2003
* Individual store prices may vary.
Description
In a century that was dominated by science and technology, the wide-ranging artwork of Michael Ayrton (1921-75) is truly a tribute to the enduring power of Greek myth. Theorists often discuss the link between myth and creativity, but rarely does one see this connection manifested so provocatively over the course of an artist's career. Fittingly, this British sculptor, painter, author, filmmaker, and maze designer was inspired by the story of the archetypal craftsman Daedalus-father of Icarus and maker of the labyrinth that imprisoned the Minotaur-and produced over 800 works that in turn enhance the myth's significance. Highlighting the interaction between myth and artist, word and image, Jacob Nyenhuis here presents a catalogue of these works, one that will enlighten Ayrton's British following while introducing him to an American audience.
A nonconformist who challenged Picasso's reign over the art world, Ayrton found in Daedalus a richly complex story of captivity and escape, ingenuity and creativity, flight and fall, success and failure. Ayrton's own journey into the labyrinth set him on a torturous path through life and into the psyche: he came to identify himself not only with the craftsman but also with the Minotaur, representative of the bestial nature hidden within all of us. He ultimately created a new visual syntax that expanded the meaning of the labyrinth in disturbing ways for the twentieth century. The intensity of Ayrton's journey is conveyed in this beautifully produced volume comprising biography, critical analysis, historical context, and an annotated catalogue of the works, many appearing in color.
About the Author
Jacob E. Nyenhuis is professor emeritus of Classics and Provost emeritus at Hope College. A former professor and chair at Wayne State University, he is co-author of the best-selling Latin via Ovid (Wayne State University Press, 1982).