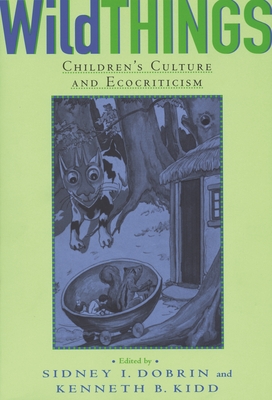 Wild Things (Paperback)
Children's Culture and Ecocriticism (Landscapes of Childhood)
Wayne State University Press, 9780814330289, 308pp.
Publication Date: May 11, 2004
* Individual store prices may vary.
Description
Today's young children are occupied with numerous activities taking place in settings that are isolated from nature or merely simulations of the earth's natural environment. As a result, unless they receive appropriate nature education, many children may never develop a familiarity with and positive attitudes toward the natural world that are so crucial to its preservation. Wild Things: Children's Culture, Ecocriticism examines the ways in which literature, media, and other cultural forms for young people address nature, place, and ecology.

Studies in children's culture and ecocriticism have been largely separate enterprises; Wild Things is the first book to conjoin the two fields. The book provides scholars and teachers with in-depth discussion of particular texts as well as larger historical patterns and theoretical paradigms. Essays focus on classic literary works such as Charlotte's Web and The Lorax as well as series fiction, nature magazines, environmental music and videos, the Muppets and other Jim Henson productions, and Disney's latest theme park, Animal Kingdom. Affording the reader a return to the wild places of childhood--both real and imagined--Wild Things is a first-class exploration of the dimensions used to teach children about ecological systems and the natural world that surrounds them.
About the Author
Sidney I. Dobrin is associate professor of English and Director of Writing Programs at University of Florida.Kenneth B. Kidd is Assistant Professor of English and associate director of the Center for the Study of Children's Literature at the University of Florida. He is the author of Making American Boys: Boyology and the Feral Tale (University of Minnesota Press, 2004).