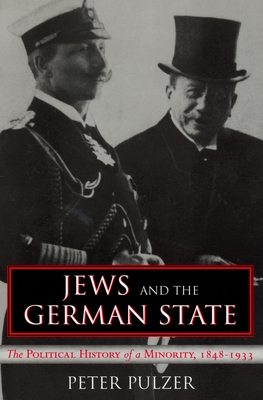 Jews and the German State (Paperback)
The Political History of a Minority, 1848-1933
Wayne State University Press, 9780814331309, 370pp.
Publication Date: February 1, 1991
* Individual store prices may vary.
Description
Unlike many historians who see the period between 1848 and 1933 primarily as one of growing anti-Semitism which culminated in the Nazi Party's rise to power and the enactment of its program of genocide, Jews and the German State emphasizes the evolution of the ethnic identity, social roles, and political activities of German Jews. Pulzer documents their emergence of the Jews of Germany from obscurity and marginality into the mainstream of public life over the century prior to the Nazi takeover and demonstrates the importance of Jews in the public life of Germany. The author argues that German history cannot be understood without grasping the role played by the Jewish population of Germany, and proposes that the German-Jewish relationship helps to illuminate the complex roles played by minorities in modern societies. This is an important work for students and scholars of Jewish history in general and German Jewish history in particular.
About the Author
Peter Pulzer is an emeritus fellow at All Souls College, Oxford. He is the author of many books, including The Rise of Political Anti-Semitism in Germany and Austria, Political Representation and Elections in Britain, and German Politics: 1945-1995.