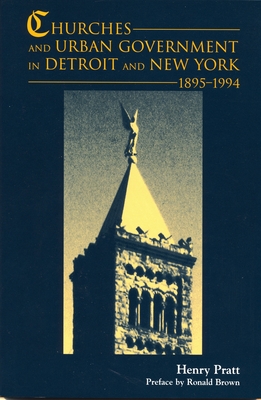 Churches and Urban Government in Detroit and New York, 1895-1994 (African American Life) (Paperback)
Wayne State University Press, 9780814331729, 193pp.
Publication Date: February 12, 2004
* Individual store prices may vary.
Description
Beginning in the 1890s, the social gospel movement and its secular counterpart, the Progressive movement, set the stage for powerful church and city governance connections. What followed during the next 100 years was the emergence of religious bodies as an important instrument for influencing City Hall on moral and social issues. Churches and Urban Government compares the governing styles of Detroit and New York City from 1895 to 1994 and looks at the steps city-wide religious bodies took to advance the interests of their communities and their local government during this chaotic period in urban history.
Detroit and New York City make for a very interesting case study when casting the two cities' many similarities against their contrasting urban governance styles. What these cities share is a longstanding liberal political culture and comparable ethnic and racial diversity as well as large populations of Catholics and Protestants. Emphasizing the role of Black churches, Henry J. Pratt-with additional material from Ronald Brown-examines how immigration, the Great Depression, and the Civil Rights movement all nurtured this developing link between religion and politics, helping churches evolve into leadership roles within these metropolitan centers.
About the Author
Henry J. Pratt (1934-2000) was professor of Political Science at Wayne State University.